Do you need help?
Simply call us or use our inquiry form.
What is server virtualization?
Server virtualization is used to provide systems or applications with hardware or hardware resources virtually. The system can work with this virtual hardware in the same way as with actual physical hardware.
In each virtual machine (VM), a separate operating system is installed and only the hardware is shared. This results in independent environments that can be configured with different settings. Virtual machines are also called logical partitions, logical domains, or kernel-based virtual machines.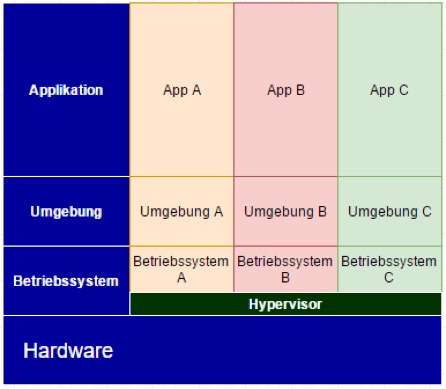 What are the advantages of server virtualization?
Companies can use server virtualization in a variety of ways to leverage their resources more efficiently and save money in the long run:
Fully utilized hardware resources
Easy configuration
Efficient allocation of resources
More space and lower electricity needs
Free choice of hardware
New space for old applications
Server Virtualization: The Three Most Common Approaches to Virtualization
There are a number of different approaches in order to implement server virtualization. These different methods are often also used simultaneously by the virtualization solutions and combined with each other. This depends on the support of the guest OS, the hardware support, and the respective settings.
Software Virtualization Software virtualization does not impose any special requirements on the hardware. Storage protection mechanisms are used to prevent interference caused by overlaps. I/O accesses to devices are intercepted and passed from the software of the host to the hardware. In this form of server virtualization, the hypervisor simulates the devices by analyzing the operating system code.
Hardware Virtualization Hardware virtualization uses special instruction sets of the CPU or I/O devices. These must, of course, be supported by the hardware. Virtual machines can then use hypervisor calls to access the devices. This increases the efficiency of the hypervisor by reducing the load.
Paravirtualization Paravirtualization uses dedicated drivers that are adapted to the hypervisor. This also eliminates the need for hardware support. An I/O request is sent on a logical level directly to the hypervisor, which then forwards it to the hardware. This eliminates the need to monitor the guest operating system code and makes guest communication with the hypervisor much more efficient.
OS-level server virtualization
With the operating system virtualization, only one operating system is installed on the hardware. The operating system then provides different environments. These environments look like independent operating systems, but they no longer have access to the hardware. Nevertheless, applications can be configured and operated independently of each other and are therefore protected.
The virtual instances share the kernel and the drivers. This means that each instance has the same patch status. Depending on the solution, the TCP/IP stack can also be shared. In some cases, however, it can also be configured independently.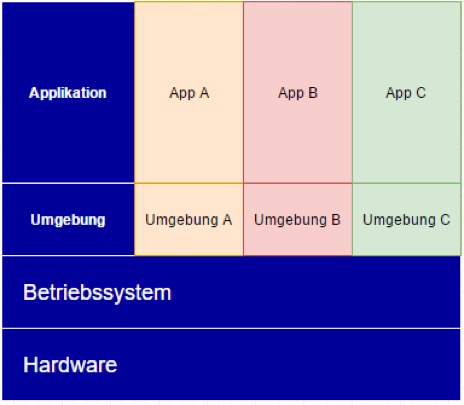 Server Virtualization and the Importance of Hypervisors
When it comes to the type of virtualization, a basic distinction is made between type 1 (bare-metal hypervisor) and type 2 (hosted hypervisor) virtualization concepts. While bare-metal hypervisors are based directly on the hardware and do not require a host operating system, type 2 hypervisors are software that can be installed under Windows, Linux, or MacOS X.
In practice, however, the limits of this definition are becoming increasingly blurred. For example, Microsoft Hyper-V is considered a bare-metal virtualization product, while KVM (Kernel Virtual Machine, Linux) is a hosted hypervisor.
Everything you need to know about server virtualization and much more at HAPPYWARE
If you are looking for more information on server virtualization or you have further questions, please phone or send us an email - we will be happy to help.