No results were found for the filter!
R152-P30 | Gigabyte 1U Ampere ARM Server with Altra Q80-30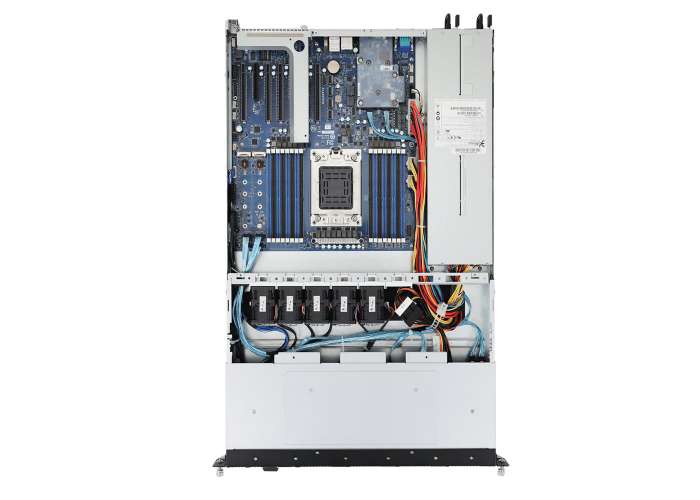 special highlight
Ampere Altra Q80-30 included
1U Rackmount Server, up to 250W TDP
Ampere Altra CPU, 80 Arm 3 Ghz v8.2+
16x DIMM slots, up to 4TB RAM DDR4-3200MHz
10x 2.5 (6x SATA/SAS & 4 x U.2) hot-swap drive bays
1x PCI-E 4.0 x16 Slot (FHHL), 1x OCP 2.0 Mezzanine
2x Ultra-Fast M.2 with PCI-E 4.0 x4 Interface
2x 650W 80 PLUS redundant power supply Platinum level
Please contact our sales team
Do you need help?
Your contact person:
Donna Holz
Sales
Do you need help?
Simply call us or use our inquiry form.
The Red Hat Linux operating system can be used in many ways in the enterprise sector. Learn more about the powerful operating system and the benefits of using it in this article.
What is the Red Hat Enterprise Linux Operating System?
The Red Hat Enterprise Linux operating system is a Linux distribution for which the abbreviation "RHEL" has established itself. This system is specially optimized for companies.
There are many different variations of the Red Hat Enterprise Linux operating system, allowing companies to choose the distribution that best fits their business. The possibilities range from HPC applications to the shortest access times to specific configurations for SAP workloads or IBM systems.
The Red Hat Enterprise Linux Operating System and its Strengths
Special Linux Distribution for Enterprise Requirements
The enterprise-optimized Linux distribution is characterized by the fact that it has many features that an operating system should have at the enterprise level. These include professional support, long lifecycles without the need for numerous updates, and strong scalability.
A Red Hat Enterprise Linux system provides full performance and operational stability with minimal downtime, allowing licenses for multiple RHEL versions to pay for themselves within a short period of time. This brings, depending on the Enterprise Linux version, an enormous ROI already within the first few years.
Products specifically certified for the Red Hat Enterprise Linux System
Due to its widespread use in the enterprise market, many hardware and software vendors offer separate certificates that certify the compatibility of their products with the Red Hat Enterprise Linux operating system. This dramatically reduces the risk of using incompatible components for your servers.
Red Hat Enterprise Linux system in numerous different versions
As enterprise requirements vary from server to server, the Red Hat Enterprise Linux operating system has a wide range of variations.
There are versions on the market for the fast provision of applications (RHEL Atomic Host), the fastest data processing with clustering support (RHEL for High-Performance Computing) or versions for IBM systems (RHEL for IBM Systems) or SAP applications (RHEL for SAP Applications). This means that companies are highly likely to be able to access a version that is suitable for their enterprise.
Possibility of free testing for the enterprise area
For companies who want to get a first impression of the Red Hat Enterprise Linux operating system before the migration, there is the CentOS system. This is a free enterprise distribution of the Red Hat Enterprise Linux system, but without certificates and official support.


You will find strong software - and hardware options as well as services for the enterprise sector at HAPPYWARE.
If you are looking for a versatile and powerful operating system in the enterprise sector, the Red Hat Enterprise Linux System provides just that. For both cloud infrastructures and application delivery, Red Hat Enterprise Linux is the OS of choice.
To ensure the performance of this system is fully effective on your servers, you need appropriate hardware in addition to the right software.
Discover what HAPPYWARE has to offer you in terms of services:
Configure Enterprise Server and more yourself
Whether with Red Hat Enterprise Linux or another operating system, in our shop we build your servers to your individual needs and requests. With Windows or Linux, as a storage server or in a cluster - you decide on the configuration for your company.
Rent and finance hardware for your company
At HAPPYWARE, we also able to offer you finance for your servers and other components if required. This ensures that you get the right IT hardware for the Red Hat Enterprise Linux version of your choice - even on a small budget.
Warranty Packages for Enterprise Solutions
We support you in individually protecting your IT against damages and failures with high-performance warranty packages. Talk to us about which one would be ideal to meet your requirements.


Use the powerful Red Hat Enterprise Linux operating system for your server systems as well as for your web servers - HAPPYWARE offers you the appropriate hardware and much more. If you have further questions about the Linux distribution or special hardware recommendations, we will be happy to help you!