Cookie preferences
This website uses cookies, which are necessary for the technical operation of the website and are always set. Other cookies, which increase the comfort when using this website, are used for direct advertising or to facilitate interaction with other websites and social networks, are only set with your consent.
These cookies are necessary for the basic functions of the shop.
"Allow all cookies" cookie
"Decline all cookies" cookie
Customer-specific caching
These cookies are used to make the shopping experience even more appealing, for example for the recognition of the visitor.
Netgear XSM4556-100EUS | 48-Port 25/10G Fully Managed Switch
Advantages:
10G to 100G solution
High capacity for AV over IP streams
Cost-effective aggregation
Intelligent IGMP Plus
Spine and Leaf redundant Optimized
Do you need help?
Your contact person:
Gunnar Dietrich
Sales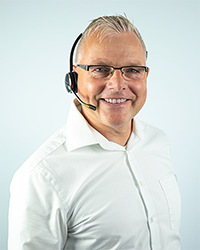 Manufacturer:

Netgear

Order number:

1251784

Manufacturer SKU:

XSM4556-100EUS
Configuration not found? Please use our server request form!
Netgear XSM4556-100EUS (M4500-48XF8C): 48x 10G/25G SFP28 und 8x 100G QSFP28 Managed Switch...
more
XSM4556-100EUS Product Information
Netgear XSM4556-100EUS (M4500-48XF8C): 48x 10G/25G SFP28 und 8x 100G QSFP28 Managed Switch
Overview:
Introducing the Netgear M4500-48XF8C, preconfigure 100GE Switch. The trend of moving matrix switching into the Ethernet network is accelerating and AV over IP already delivers capabilities far beyond that of a traditional matrix switch. Historically it has been simple to design AV over IP systems of up to 96 I/Os using a single switch and Layer-2 Multicast IGMP. However, larger installations required data center-class 100G Ethernet switches with more complex Layer-3 multicast routing techniques, adding complexity and cost to the Ethernet infrastructure. As networked AV systems become ever larger, a new class of switches has come to market. They combine the configurability of a matrix switch with the power and scalability of Ethernet to support hundreds of AV over IP endpoints, at a price point dramatically cheaper than comparable matrix switches. Introducing two new 100GE enabled switches for ProAV, the M4500 series. Removing the need for Layer-3 PIM routing, these new switches offer IGMP Plus and greatly simplify system architectures with the same well-known Layer-2 techniques across the entire AV over IP network.

The M4500-48XF8C offers 48-port SFP28 preconfigured for 10G with 8-port 100G QSFP28 uplinks, and the SFP28 ports can support 10G and 25G
Form Factor:
1U Rackmount
Ports:
48x dedicated SFP28 ports supporting 25/10/1G Fiber speeds
8x dedicated QSFP28 supporting 100G/50G/40G Fiber speeds
CPU:
x86 Intel Atom® Processor C3558 8GB DDR3/ECC RAM 128GB SSD storage
Packet Buffer:
256MB
ACLs:
Ingress/egress
1 Kbps shaping rate limit
Switching Fabric:
4 Tbps
Storage Port:
1x USB
Power Supply:
2x Internal PSU, redundant
Fans:
6x internal, redundant
SKU Overview
XSM4556-100EUS
48x 10G/25G SFP28 ports preconfigured for 10G and 8x 40G/50G/100G QSFP28 ports, preconfigured for 100G - 2x PSUs and 6x Fan Trays already installed
Datasheet for Netgear XSM4556-100EUS (M4500-48XF8C)
Technical Specifications
SFP28
1G/10G/25GBase-X
48 ports
1x25G; 1x10G; 1x1G configurable by multiples of 4 ports
1x10G default mode
QSFP28
40G/50G/100GBaSe-X
8 ports
1x100G; 1x50G; 1x40G; 4x25G pigtail; 4x10G pigtail
1x100G default mode
Total Usable Port Count — 25G SFP28 Ports
48
Total Usable Port Count — 100G QSFP28 Ports
8
Management Ports
Console ports
Serial RS232 RJ45 (front)
Service port (Out-of-band ethernet)
1 x RJ45 10/100/1000BASE-T (front)
Storage port
1 x USB (front)
Modular Power Supplies
PSU Slots
2
Included PSU
2 x APS750W front-to-back
Application with 2 PSUs (come standard)
1+1 redundancy and lowers switch noise when 2 power sources
Modular Fan trays
Fan Slots
6
Included Fans
6 x AFT402 front-to-back
Application with 6 Fan trays (come standard)
4+2 redundancy and lowers switch noise when all 6 fans
Airflow
Front-to-back airflow
Processor/Memory
Processor (CPU)
x86 Intel Atom® Processor C3558
System memory (RAM)
8GB DDR3L 1600 ECC RAM
Code storage (flash)
128GB M.2 SSD
Dual firmware image
Packet Buffer Memory
256 Mb
Dynamically shared across only used ports
Performance Specification
Switching fabric
4 Tbps
Line-rate (non blocking fabric)
Throughput
2 Bpps
Latency - 100G Fiber
64-byte frames
0.129μs
512-byte frames
0.129μs
1024-byte frames
0.129μs
1518-byte frames
0.129μs
Latency - 50G Fiber
64-byte frames
0.129μs
512-byte frames
0.129μs
1024-byte frames
0.129μs
1518-byte frames
0.129μs
Latency - 40G Fiber
64-byte frames
0.144μs
512-byte frames
0.144μs
1024-byte frames
0.144μs
1518-byte frames
0.143μs
Latency - 25G Fiber
64-byte frames
0.117μs
512-byte frames
0.117μs
1024-byte frames
0.117μs
1518-byte frames
0.115μs
Latency - 10G Fiber
64-byte frames
0.119μs
512-byte frames
0.117μs
1024-byte frames
0.117μs
1518-byte frames
0.118μs
Green ethernet
Energy Efficient Ethernet (EEE)
Not supported
Other Metrics
Forwarding mode
Store-and-forward (Alternate Store and Forward mode configurable for cut-through mode)
Addressing
48-bit MAC address
Address database size
32K-2 MAC addresses
Number of VLANs
4,093 VLANs (802.1Q) simultaneously
Number of multicast groups filtered (IGMP)
4K total (2,048 IPv4 and 2,048 IPv6)
Number of Link Aggregation Groups (LAGs)
64 groups with up to 32 ports per LAG
802.3ad / 802.1AX-2008
Number of Link Aggregation Groups (MLAG)
63 groups with up to 32 ports per MLAG
Number of hardware queues for QoS (Standalone)
8 queues
Number of routes
IPv4
32K IPv4 Unicast Routes
IPv6
24K IPv6 Unicast Routes
SDM (System Data Management, or switch database) templates allow for granular system resources distribution depending on IPv4 or IPv6 applications
Number of static routes
IPv4/IPv6
128
Number of IP routing interfaces (port or VLAN)
128
Jumbo frame support
up to 9KB packet size
Acoustic Noise (aNSi-S10.12)
@ 25 °C ambient (77 °F)
68 dB
Fan speed control
Heat Dissipation (BtU)
2 PSUs 6 Fans
1344.4 BTU/hr
Mean time Between Failures (MtBF)
@ 25 °C ambient (77 °F)
289,052 hours (33.0 years)
Layer 2 Functional — MAC address table — 32K-2
Link Aggregation
802.3ad with LACP
Yes (Total: 64)
EtherChannel Liked
Yes (Total: 64)
Max. member per group
32
Unicast / Multicast traffic Balance over Trunking port
Yes
LACP Fallback
Yes
VLAN
IEEE 802.1Q Tagged Based
Yes
Port-Based
Yes (4093 VLANs)
Private VLAN
Yes
GVRP
No
802.1v Protocol
No
Voice VLAN
No
MAC-based VLAN
No
IP-subnet VLAN
No
MAC Voice VLAN
No
VTP v1/v2
No
Spanning Tree
IEEE 802.1D
No
IEEE 802.1w
Yes
IEEE 802.1s
Yes (31 + 1 instances)
Spanning Tree Fast Forwarding
Yes
Loop Guard
Yes
BPDU filter/guard
Yes
Auto Edge
Yes
TCN Guard
Yes
Root Guard
Yes
Storm Control
Broadcast
Yes
Unknown Multicast
Yes
DLF (unknown unicast)
Yes
IGMP/MLD Snooping
IGMP Snooping v1/v2/v3
MLD Snooping v1/v2
Yes (total 4096 groups/64 static entries)
IGMPv1/v2 and MLDv1/v2 querier support
Yes (totally 255 VLANs)
IGMP Immediate Leave
Yes
IGMP Plus Enhanced Implementation
IGMP Plus for automatic multicast across M4300 / M4500 (Spine and Leaf) at Layer 2 (Removing the need for L3 PIM routing)
Yes
GMRP
No
Jumbo Frame
Yes (9K)
QinQ
Yes
Link State Tracking
Yes
Port backup
Yes
Loop Protection
Yes
Link Flapping
Yes
Security Functional
Static/Dynamic Port Security (MAC-based)
Yes
1. Static: 20/interface
2. Dynamic: 600/interface
802.1x
Port-Based
Yes
Mac-Based
Yes
VLAN assignment
Yes
MAC Bypass
Yes
Guest VLAN
Yes
Unauthenticated VLAN
Yes
QoS assignment
No
Supplicant
No
Authenticator
Yes
Access Control Lists
Maximum number of ACLs (any type)
100
Maximum number of configurable rules per list
1,023 ingress/egress
Maximum ACL rules (system-wide)
16,384
L2/L3/L4
Yes
RADIUS
Authentication
Yes
Accounting
Yes (32 servers)
TACACS+
Authentication
Yes
Accounting
Yes
HTTPS and SSL (Secured Web)
No
SSH V1.5
No
SSH V2.0 (Secured Telnet session)
Yes
User name password authentication
Local Authentication
Yes
Remote Authentication via RADIUS/TACACS+
Yes
AAA
Yes (No Accounting)
DOS control
No
Management IP filter (SNMP/WEB/Telnet/SSH)
Yes
Service Prohibit Access(SNMP/WEB/Telnet/SSH)
No
MAC filter
No
IP Source Guard
Yes (1K)
Dynamic ARP inspection (DAI)
Yes
DHCP snooping
DHCP v4
Yes (32K)
DHCP v6
Yes (32K)
Web Authentication (Captive Portal)
No
Control Plane Policing / CoPP
Yes
MSChapv2
Yes
SSH Public Key Authentication
Yes
Download SSL Root Certificate File / Server Key File
Yes
Role Base Access Control (RBAC) w/ RADIUS and TACACS
Yes
QOS Functional
Number of priority queues
8 queues/port
Scheduling for priority queue
WRR Pripority scheduling
Yes
Strict Pripority scheduling
Yes
Hybrid (WRR + Strict) Pripority scheduling
Yes
COS
802.1p based COS
Yes
IP TOS Precedence based COS
Yes
IP DSCP based COS
Yes
DiffServ
Class table
32
Max rules per class
13
Policy table
64
Max instances per policy
28
iSCSI Optimization
Yes
Auto VoIP
No
Management Functional
Industry standard CLI
Yes
CLI filtering
Yes
Web Based Management GUI
No
Telnet/SSH (inbound/outbound)
Yes (5 Sessions)
Software Download/Upload
TFTP
Yes
Xmodem
No
FTP
Yes
SCP/SFTP
Yes
Dual Image
Yes
Configuration Download/Upload
TFTP
Yes
Xmodem
No
FTP
Yes
SCP/SFTP
Yes
SNMP
v1
Yes
v2c
No
v3
Yes
SNMP Inform
v2
Yes
RMON
RMON I (1,2,3,9 group)
Yes
BOOTP
Client
No
Relay
Yes
DHCP
Client
Yes
Relay
Yes
Server
No
L2 option 82 Relay
Yes
L3 option 82 Relay
Yes
Event/Error Log
Local Flash
Yes
Remote server via System Log
Yes
DNS
DDNS
No
Client
Yes
Relay
Yes
ICMP
Remote Ping
Yes
ICMP Redirect
No
ICMP unreachable
No
Traceroute
Yes
SNTPv4
No
LDAP client
No
IP Clustering
No
LLDP
802.1ab
Yes
802.MED
Yes
Potential error detection
Yes
CDP
No
UDLD
Yes
Port Mirroring
SPAN
Yes
SPAN with ACL filter
Yes
SPAN with VLAN
Yes
RSPAN
Yes
Remote Capture
Yes
sFlow v5
Yes (8 sessions)
Stacking Features
Max Stacking members
No
Standby stack master assignment
No
Nonstop forwarding / Fast reinitialization
No
Auto configuration/script sync
No
Image auto sync with stack master
No
Cable test
No
Email Alerting
Yes
CLI Scheduler
Yes
Auto Install
Yes
ONIE support
Yes
Fluentd Support
Yes
Energy Efficient Ethernet (EEE)
No
BMC Features
I2C Detection/Recovery
No
Get BMC Info (IP, MAC, Version, Account)
No
Provide Power Consumption to BMC
No
Set IP addr. & Password of BMC
No
Watchdog enable/disable
No
Error-Disable Recovery
Yes
Ansible Support
Yes
ONIE In-band FW Upgrade
Yes
In-Service Software Upgrade (ISSU)
Yes
IPV6 Functional
IPv4/IPv6 Dual Protocol Stack
Yes
ICMPv6
Yes
ICMPv6 Redirect
Yes
IPv6 Path MTU Discovery
No
IPv6 Neighbor Discovery
Yes
Stateless Autoconfiguration
Yes
Manual Configuration
Yes
DHCPv6
Client
Yes
Relay
Yes
Server
No
SNMP over IPv6
Yes
HTTP over IPv6
No
SSH over IPv6
Yes
IPv6 Telnet Support
Yes
IPv6 DNS Resolver
Yes
IPv6 RADIUS Support
Yes
IPv6 TACACS+ Support
Yes
IPv6 Syslog Support
Yes
IPv6 TFTP Support
Yes
IPV6 Security Functional
IPv6 ACL
L3/L4
Yes
L3: SIPv6, DIPv6, flow-lable, dscp
L4: TCP/UDP port
Layer 3 IPV4 Functional
Number of IP interface
128
IP Multinetting / CIDR
Yes
/31 subnets
Yes
IP ARP
Static
128
Dynamic
8192
Proxy ARP
Yes
Local Proxy ARP
No
IRDP
No
Static Route
Yes (128)
ECMP
Yes (48)
IP GRE
No
Unicast Routing
Static routing
Yes
RIP v1/v2
No
OSPFv2
Yes
OSPFv2 / GR
Yes
BGP4
Yes
BGP4 / AS4
Yes
BGP4 / GR
Yes
ISIS
No
Multicast Routing
Multicast groups
Yes
IGMP v1/v2/v3
Yes
DVMRP
No
PIM-DM
No
PIM-SM
Yes
PIM-SSM
Yes
IGMP Proxy
No
VRRPv2
Group Number
255
Active-Active Mode w/ MLAG
Yes
Master-Backup Mode
Yes
Loopbacks
Yes
Route
IPv4 routes
32K
IPv6 routes
24K
ARP entries
8K
ND entries
2.5K
IP IGMP/MLD
2048
PIM-SM/SSM
1536
DVMRP
No
IPv6 multicast (PIM-SM/SSM)
512
Source IP Configuration
Yes
Policy-based routing
PBR
Yes
ECMP support
Yes
Dead Gateway Detection
No
VRF Lite
Number of VRFs
64
Static
Yes
OSPF
Yes
BFD
Yes
PBR
Yes
BFD
Number of sessions
96
Static Route
Yes
OSPFv2
Yes
BGP4
Yes
VLAN
Yes
Multi-Hop
Yes
VRRPv3
Yes
BHD
Yes
Layer 3 IPV6 Functional
Number of IPv6 interfaces
128
Static Route
Yes
Unicast Routing
RIPng
No
OSPFv3
Yes
OSPFv3 / GR
Yes
BGP4
Yes
BGP4 AS4
Yes
BGP4 GR
Yes
Multicast Routing
MLD v1/v2
Yes
MLD Proxy
No
PIM-DMv6
No
PIM-SMv6
Yes
PIM-SSMv6
Yes
Tunnels
Yes
Loopbacks
Yes
BFD
Number of sessions
96
OSPFv3
Yes
BGP4
Yes
VLAN
Yes
IBP Functional
Uplink sets
No
Port Groups
No
VLAN Port Groups
No
Service LAN & VLAN
No
Data Center Functional
FIP snooping
Yes
CN
No
ETS
Yes
PFC
Yes
DCBX for PFC (CEE v1.01/IEEE)
Yes
DCBX for ETS (CEE v1.01/IEEE)
Yes
EVB/802.1Qbg (Baseline)
No
Multichassis LAG
Max. groups
63
Max. member ports per group
32
MLAG L2 Unicast
Yes
MLAG L3 Unicast
Yes
MLAG L2 Multicast
Yes
MLAG L3 Multicast
No
w/ ISSU
Yes
w/ RSTP
Yes
w/ MSTP
Yes (31 + 1 instances)
w/ VXLAN
Yes
VXLAN
MAX Tenants
128
MAX VTEPs
32
Unicast tunnel for BUM packet
Yes
Multicast tunnel for BUM packet
Yes
Multiple Group of Multicast tunnel for BUM packet
Yes (128)
NVGRE
Unicast tunnel for BUM packet
No
Multicast tunnel for BUM packet
No
NAT
No
OpenFlow
No
TRILL
No
Open API
Open API ADK
Yes
Restful API
Yes
Restful API with SSL
Yes
OpenStack Support
No
Puppet/Chef Support
No
2-Pass RIOT
Unicast mode
Yes
Supported MIBS
Base Package MIBs
MIBs can be dowloaded
LEDS
Per port
Speed, Link, Activity
Per device
Power, System, PSU 1, PSU 2, Fan
Physical Specifications
Dimensions
Width: 17.32 inches (44 cm); Height: 1U - 1.7 inches (4.32 cm); Depth: 20 inches (50.8cm)
Weight
21.43 lb (9.73 kg)
Power Consumption
Worst case, all ports used, line-rate traffic
394W max
Heat Dissipation 1344.4 BTU/hr
Weight
21.43 lb (9.73 kg)
Environmental Specifications
Operating
Temperature
32° to 122°F (0° to 50°C)
Humidity
90% maximum relative humidity, non-condensing
Altitude
10,000 ft (3,000 m) maximum
Storage
Temperature
– 4° to 158°F (–20° to 70°C)
Humidity
95% maximum relative humidity, non-condensing
Altitude
10,000 ft (3,000 m) maximum
Electromagnetic Emissions and Immunity
Certifications
CE:
EN 55032:2012+AC:2013/CISPR 32:2012, EN 61000-3-2:2014, Class A, EN 61000-3-3:2013, EN 55024:2010
VCCI:
VCCI-CISPR 32:2016, Class A
RCM:
AS/NZS CISPR 32:2013 Class A
CCC:
GB4943.1-2011; YD/T993-1998; GB/T9254-2008 (Class A)
FCC:
47 CFR FCC Part 15, Class A, ANSI C63.4:2014
ISED:
ICES-003:2016 Issue 6, Class A, ANSI C63.4:2014
BSMI:
CNS 13438 Class A
Safety
Certifications
CB report / certificate IEC 60950-1:2005 (ed.2)+A1:2009+A2:2013
UL listed (UL 1950)/cUL IEC 950/EN 60950
CE LVD: EN 60950-1: 2006 + A11:2009 + A1:2010 + A12:2011 + A2:2013
RCM (AS/NZS) 60950.1:2015
CCC (China Compulsory Certificate): GB4943.1-2011; YD/T993-1998; GB/T9254-2008 (Class A)
BSMI: CNS 14336-1
Package Content
XSM4556-100EUS
Switch with two power supplies APS750W and six fan trays AFT402 already installed
Console cable with one DB9 female connector and one RJ-45 serial connector
Power cord/s
Two mounting ears and screws for rack mounting (front)
One set of rail kits for rack mounting (back)
Installation guide
Ordering Information
Manufacturer SKU
XSM4556-100EUS (M4500-48XF8C)
System Building
Switch