Cookie preferences
This website uses cookies, which are necessary for the technical operation of the website and are always set. Other cookies, which increase the comfort when using this website, are used for direct advertising or to facilitate interaction with other websites and social networks, are only set with your consent.
These cookies are necessary for the basic functions of the shop.
"Allow all cookies" cookie
"Decline all cookies" cookie
Customer-specific caching
These cookies are used to make the shopping experience even more appealing, for example for the recognition of the visitor.
Netgear GSM4352PB-100NES | 48-port PoE+ Stackable Managed Switch
Advantages:
Best-in-class stacking
Lower complexity and Higher flexibility
Investment protection
IT Core & AV-over-IP
Do you need help?
Your contact person:
Donna Holz
Sales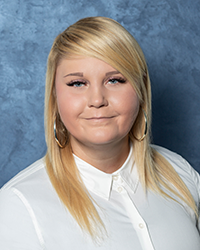 Manufacturer:

Netgear

Order number:

1209472

Manufacturer SKU:

GSM4352PB-100NES
Configuration not found? Please use our server request form!
Netgear GSM4352PB-100NES (M4300-52G-PoE+): Stackable-Managed L2/L3/L4-Switch with 48x 1G...
more
GSM4352PB-100NES Product Information
Netgear GSM4352PB-100NES (M4300-52G-PoE+): Stackable-Managed L2/L3/L4-Switch with 48x 1G PoE+ and 4x 10G Uplinks (2x RJ45, 2x SFP+)
Overview:
The NETGEAR® M4300-52G-PoE+ is meticulously engineered to ensure seamless data transfer, boasting a remarkable switching capacity of 960 Gb/s and an impressive forwarding rate of 714 Mpps. Rest assured, your data remains safeguarded through an array of advanced security features including access control, private VLANs, and robust protection against denial of service (DoS) attacks.

Equipped with an impressive array of features, the M4300-52G-PoE+ offers 48 PoE+ compliant Gigabit Ethernet ports and a substantial 480W power budget, enabling you to effortlessly provide power and data connectivity to various devices such as IP cameras, access points, and VoIP phones. To ensure reliable performance and uninterrupted operation, this switch includes a 550W power supply with the option to support a second PSU for redundancy and increased PoE capacity.
Form Factor:
19" Full width, 1U rack mount
Ports:
48-port 1000Base-T PoE+
2-port 10GBASE-T (RJ45) all independent
2-port 10GBASE-X (SFP+) all independent
CPU:
800 MHz Dual, 1GB RAM + 256MB Flash
Packet Buffer:
16 MB
ACLs:
Ingress/Egress
1 Kbps shaping Time-based
Single Rate Policing
Fabric:
176Gbps line-rate
Power Supply:
1x APS250W PSU — Modular 2 bays
Fans:
Fixed Front-to-back 39.8dB
Management:
Ethernet: Out-of-band 1G port (Front)
Console: RJ45 RS232 (Front)
Console: Mini-USB (Front)
Storage: USB (Front)
Datasheet for GSM4352PB-100NES (M4300-52G-PoE+)
Technical Specifications
Auto-sensing RJ45 10/100/1000BASE-T
48
Auto-sensing RJ45 100/1000/10GBASE-T
2
Auto-sensing RJ45 100/1000/2.5/5/10GBASE-T
-
Auto-sensing SFP+ ports 1000/10GBASE-X
2 (independent)
QSFP+ 40GBASE-X
-
Modular Power Supplies
PSU Slots
2 + external RPS port
Included PSU
1 x APS1000W
Application with 2nd PSU (sold separately)
RPS (redundant) or EPS (shared) modes
Features Support
IEEE 802.3af (up to 15.4W per port)
Yes
IEEE 802.3at (up to 30W per port)
Yes
IEEE 802.3at Layer 2 (LLDP) method
Yes
IEEE 802.3at 2-event classification
Yes
PoE timer/schedule (week, days, hours)
Yes
Processor/Memory
Integrated 800Mhz CPU in switching silicon, 1 GB
Code storage (flash) - all other models
256 MB, Dual firmware image
Packet Buffer Memory
16 Mb, Dynamically shared across only used ports
Yes
Virtual Chassis Stacking
Max physical switches per stack
8 (any combination of M4300 switches)
Max physical ports per stack
384 x 1G ports or 768 x 10G ports or 192 x 40G ports or a combination
Mixed stacking between 1G models and 10G/40G models
Yes
Mixed stacking table size
Mixed stacking SDM template is used based on "least common denominator" set of capacities
Stacking ports (pre-configuration)
No pre-configured stacking port: any 40G or 10G port (copper, fiber) and any media type (RJ45, SFP+, DAC) can be used for stacking
Stacking ports (max number)
1G models: up to 4 ports per switch 10G models: up to 16 ports per switch
Vertical and horizontal stacking topologies
Chain, single ring, dual ring, mesh, spine and leaf
Distant stacking using fiber
Yes
Non-stop forwarding (NSF)
Yes
Hitless management unit failover and failback
Yes, no service interruption across the stack
Automatic unit replacement (AUR)
Yes
Distributed Link Aggregation (LAGs across the stack)
Yes
Stack with previous M5300, M7100, M7300 versions
Not supported
Performance Summary
Switching fabric
176 Gbps, Line-rate (non blocking fabric)
Throughput
130.9 Mpps
Latency - 10G Fiber
64-byte frames
1.24μs
512-byte frames
1.225μs
1024-byte frames
1.232μs
1518-byte frames
1.196μs
Latency - 10G Copper
64-byte frames
2.71μs
512-byte frames
2.7μs
1024-byte frames
2.692μs
1518-byte frames
2.676μs
Latency - 1G Fiber
64-byte frames
1.618μs
512-byte frames
1.594μs
1024-byte frames
1.578μs
1518-byte frames
1.576μs
Latency - 1G Copper
64-byte frames
2.688μs
512-byte frames
2.644μs
1024-byte frames
2.648μs
1518-byte frames
2.666μs
Green Ethernet
Energy Efficient Ethernet (EEE)
Compliant with IEEE 802.3az Energy Efficient Ethernet Task Force
Deactivated by default
Other Metrics
Forwarding mode
Store-and-forward
Addressing
48-bit MAC address
Address database size
16K MAC addresses
Number of VLANs
4,093 VLANs (802.1Q) simultaneously - standalone mode
4,093 VLANs - stack mode (except when mixed stacks of M4300-96X with other models - 1,024 VLANs only)
Number of multicast groups filtered (IGMP)
4K total (2,048 IPv4 and 2,048 IPv6)
Number of Link Aggregation Groups (LAGs)
128 LAGs with up to 8 ports per group
802.3ad / 802.1AX-2008
Number of hardware queues for QoS (Standalone)
8 queues
Number of hardware queues for QoS (Stack)
7 queues
Number of routes
12,288 IPv4 Unicast Routes in IPv4 Routing Default SDM Template
4,096 IPv6 Unicast Routes in Dual IPv4 and IPv6 SDM Template
512 IPv4 Unicast Routes in IPv4 Routing Default SDM Template
256 IPv6 Multicast Routes in Dual IPv4 and IPv6 SDM Template
SDM (System Data Management, or switch database) templates allow for granular system resources distribution depending on IPv4 or IPv6 applications
Number of static routes
IPv4
64
IPv6
64
RIP application route scaling
IPv4
512
OSPF application route scaling
IPv4
512
IPv6
256
Number of IP interfaces (port or VLAN)
128
Jumbo frame support
up to 9KB packet size
Acoustic noise (ANSI-S10.12)
@ 25°C ambient (77°F)
39.8dB
Fan speed control
Heat Dissipation (BTU)
1 PSU
3,031.63 BTU/hr
2 PSUs in RPS mode
3,079.43 BTU/hr
2 PSUs in EPS mode
5,411.19 BTU/hr
2 PSUs in EPS mode with external RPS
5,650.17 BTU/hr
Mean Time Between Failures (MTBF)
@ 25°C ambient (77°F)
673,207 hours (~76.9 years)
@ 50°C ambient (131°F)
247,969 hours (~28.3 years)
L2 Services - VLANs
IEEE 802.1Q VLAN Tagging
802.1Q-1998
Up to 4,093 VLANs - 802.1Q TaggingProtocol
Protocol Based VLANs
Yes
IP subnet
Yes
ARP
Yes
IPX
Yes
Subnet based VLANs
Yes
MAC based VLANs
Yes
Voice VLAN
Yes
Based on phones OUI bytes (internal database, or user-maintained) or protocols (SIP, H323 and SCCP)
Private Edge VLAN
Yes
Private VLAN
Yes
IEEE 802.1x
Yes
802.1x-2004
Guest VLAN
Yes
RADIUS based VLAN assignment via .1x
Yes
RADIUS based Filter ID assignment via .1x
Yes
MAC-based .1x
Yes
Unauthenticated VLAN
Yes
IP phones and PCs can authenticate on the same port but under different VLAN assignment policies
Double VLAN Tagging
Yes
Enabling dvlan-tunnel makes interface
Yes
Global ethertype (TPID)
Yes
Interface ethertype (TPID)
Yes
Customer ID using PVID
Yes
GARP with GVRP/GMRP
Yes
Automatic registration for membership in VLANs or in multicast groups
Multiple Registration Protocol (MRP)
Can replace GARP functionality
Multicast VLAN Registration Protocol (MVRP)
Can replace GARP functionality
MVR (Multicast VLAN registration)
Yes
L2 Services - Availability
IEEE 802.3ad - LAGs
Yes
Up to 128 LAGs and up to 8 ports per group
LACP
Yes
LACP automatically reverts to and from Static LAG
Yes
Static LAGs
Yes
Local Preference per LAG
Yes
LAG Hashing
Yes
LAG Member Port Flaps Tracking
Yes
LAG Local Preference
Yes
Known unicast traffic egresses only out of local blade LAG interfarce members
Distributed Link Aggregation
Yes
LAGs across the stack
Storm Control
Yes
IEEE 802.3x (Full Duplex and flow control); Per port Flow Control
Yes
Asymmetric and Symmetric Flow Control
UDLD Support (Unidirectional Link Detection)
Yes
Normal-Mode
Yes
Aggressive-Mode
Yes
Link Dependency
Allow the link status of specified ports to be dependent on the link status of other ports
IEEE 802.1D Spanning Tree Protocol
Yes
IEEE 802.1w Rapid Spanning Tree
Yes
IEEE 802.1s Multiple Spanning Tree
Yes
Per VLAN STP (PVSTP) with FastUplink and FastBackbone
Yes (CLI only)
PVST+ interoperability
Per VLAN Rapid STP (PVRSTP)
Yes (CLI only)
RPVST+ interoperabilitySTP
STP Loop Guard
Yes
STP Root Guard
Yes
STP BPDU Guard
Yes
STP BPDU Filtering
Yes
STP BPDU Flooding
Yes
L2 Services - Multicast Filtering
IGMPv2 Snooping Support
Yes
IGMPv3 Snooping Support
Yes
NETGEAR IGMP Plus™ Enhanced Implementation
Yes, For automatic multicast across M4300/M4500 (Spine and Leaf) at Layer 2, removing the need for L3 PIM routing
MLDv1 Snooping Support
Yes
MLDv2 Snooping Support
Yes
Expedited Leave function
Yes
Static L2 Multicast Filtering
Yes
Enable IGMP / MLD Snooping per VLAN
Yes
IGMPv1/v2 Snooping Querier, compatible v3 queries
Yes
MLDv1 Snooping Querier
Yes
IGMP Snooping
Enable IGMP Snooping per VLAN
Yes
Snooping Querier
Yes
MGMD Snooping
Control Packet Flooding
Yes
Flooding to mRouter Ports
Yes
Remove Flood-All-Unregistered Option
Yes
Multicast VLAN registration (MVR)
Yes
L3 Services - Multicast Routing
IGMP Proxy
Yes
MLD Proxy
Yes
Any Source Multicast (ASM)
Yes
Source Specific Multicast (SSM)
Yes
Multicast streams routing between subnets, VLANs
Yes
Multicast static routes (IPv4, IPv6)
Yes
DVMRP (Distance Vector Multicast Routing Protocol)
Yes
Neighbor discovery
Yes
PIM-DM (Multicast Routing - dense mode)
Yes
PIM-DM (IPv6)
Yes
PIM-SM (Multicast Routing - sparse mode)
Yes
PIM-SM (IPv6)
Yes
PIM multi-hop RP support
Yes
PIM Timer Accuracy
Yes
PIM-SM Unhandled Events
Yes
IPMC replication (hardware support)
Yes
L3 Services - DHCP
DHCP IPv4 / DHCP IPv6 Client
Yes
DHCP IPv4 / DHCP IPv6 Server (Stateless, Stateful)
Yes
DHCP Snooping IPv4 / IPv6
Yes
BootP Relay IPv4 / IPv6
Yes
DHCP Relay IPv4 / IPv6
Yes
DHCP Relay Option 82 circuit-id and remote-id for VLANs
Yes
Multiple Helper IPs
Yes
Auto Install (DHCP options 66, 67, 150 and 55, 125)
Yes
L3 Services - Routing
Static Routing / ECMP Static Routing
IPv4/IPv6
Multiple next hops to a given destination
Yes
Load sharing, Redundancy
Yes
Default routes
Yes
Static Reject routes
Yes
Port Based Routing
Yes
VLAN Routing
Yes
802.3ad (LAG) for router ports
Yes
VRRP
IPv4
Pingable VRRP interface
Yes
VRRP Route/Interface Tracking
Yes
Loopback Interfaces
Yes
Tunnel interfaces
Yes
Configured 6to4 tunnels
Yes
Automatic 6to4 tunnels
Yes
6to4 Border Router
Yes
RIP
IPv4
RIPv1/RIPv2
Yes
Route Redistribution
Yes
Enables the exchange of routing information among different routing protocols operating within a router
OSPF
IPv4/IPv6
OSPFv2 RFC 2328 including older RFC 1583 support
Yes
OSPFv3
Yes
OSPF Not-So-Stubby Area (NSSA) Option
Yes
Forwarding of OSPF Opaque LSAs
Yes
Passive interface feature
Yes
Static Area Range Costs feature
Yes
OSPF Equal Cost Multipath (ECMP)
Yes
Dynamically learned ECMP routes
Yes
Statically learned ECMP routes
Yes
OSPF Max Metric feature
Yes
Automatic Exiting of Stub Router Mode feature
Yes
Static Area Range Costs feature
Yes
OSPF LCA Pacing feature
Yes
OSPF Flood Blocking feature
Yes
OSPF Transit-Only Network Hiding
Yes
IP Multinetting
Yes
ICMP throttling
Yes
Router Discovery Protocol
Yes
DNS Client
IPv4/IPv6
IP Helper
Yes
Max IP Helper entries
512
IP Event Dampening
IPv4/IPv6
Proxy ARP
IPv4/IPv6
ICMP
IPv4/IPv6
ICMP redirect detection in hardware
Yes
Policy Based Routing (PBR)
Based on the size of the packet
IPv4/IPv6
Based on the Protocol of the payload (Protocol ID field)
Yes
Based on Source MAC address
Yes
Based on Source or Destination IP address
Yes
Based on VLAN tag
Yes
Based on Priority(802.1P priority)
Yes
Network Monitoring and Discovery Services
ISDP (Industry Standard Discovery Protocol)
Yes
Can interoperate with devices running CDP
802.1ab LLDP
Yes
802.1ab LLDP - MED
Yes
SNMP
V1, V2, V3
RMON 1,2,3,9
Yes
sFlow
Yes (IPv4 and IPv6 headers)
Security
Network Storm Protection, DoS
Broadcast, Unicast, Multicast DoS Protection
Yes
Denial of Service Protection (control plane)
Yes
Switch CPU protection
Denial of Service Protection (data plane)
Yes
Switch Traffic protection
DoS Attacks Protection
SIPDIP, SMACDMAC, FIRSTFRAG, TCPFRAG, TCPFLAG, TCPPORT, UDPPORT, TCPFLAGSEQ, TCPOFFSET, TCPSYN, TCPSYNFIN, TCPFINURGPSH, L4PORT, ICMP, ICMPV4, ICMPV6, ICMPFRAG, PINGFLOOD, SYNACK
CPU Rate Limiting
Yes
Applied to IPv4 and IPv6 multicast packets with unknown L3 addresses when IP routing/multicast enabled
ICMP throttling
Yes
Restrict ICMP, PING traffic for ICMP-based DoS attacks
Management
Management ACL (MACAL)
Yes
Protects management CPU access through the LAN
Max Rules
64
Out of band Management
Yes
In-band management can be shut down entirely when out-of-band management network
Radius accounting
Yes
RFC 2565 and RFC 2866
TACACS+
Yes
Malicious Code Detection
Yes
Software image files and Configuration files with digital signatures
Network Traffic
Access Control Lists (ACLs)
L2 / L3 / L4
MAC, IPv4, IPv6, TCP, UDP
Time-based ACLs
Yes
Protocol-based ACLs
Yes
ACL over VLANs
Yes
Dynamic ACLs
Yes
IEEE 802.1x Radius Port Access Authentication
Yes
Up to 48 clients (802.1x) per port are sup-ported, including the authentication of the users domain
802.1x MAC Address Authentication Bypass (MAB)
Yes
Supplemental authentication mechanism for non-802.1x devices, based on their MAC address only
Network Authentication Successive Tiering
Yes
Dot1x-> MAP -> Captive Portal successive authentication methods based on config-ured time-outs
Port Security
Yes
IP Source Guard
Yes
IPv4 / IPv6
DHCP Snooping
Yes
IPv4 / IPv6
Dynamic ARP Inspection
Yes
IPv4 / IPv6
IPv6 RA Guard Stateless Mode
Yes
MAC Filtering
Yes
Port MAC Locking
Yes
Private Edge VLAN
Yes
A protected port doesn't forward any traffic (unicast, multicast, or broadcast) to any other protected port - same switch
Private VLANs
Yes
Scales Private Edge VLANs by providing Layer 2 isolation between ports across switches in same Layer 2 network
Quality of Service (QoS) - Summary
Access Lists
Yes
L2 MAC, L3 IP and L4 Port ACLs
Yes
Ingress
Yes
Egress
Yes
802.3ad (LAG) for ACL assignment
Yes
Binding ACLs to VLANs
Yes
ACL Logging
Yes
Support for IPv6 fields
Yes
DiffServ QoS
Yes
Edge Node applicability
Yes
Interior Node applicability
Yes
802.3ad (LAG) for service interface
Yes
Support for IPv6 fields
Yes
Ingress/Egress
Yes
IEEE 802.1p COS
Yes
802.3ad (LAG) for COS configuration
Yes
WRED (Weighted Deficit Round Robin)
Yes
Strict Priority queue technology
Yes
Single Rate Policing
Yes (CLI only)
Committed Information Rate
Yes
Committed Burst Size
Yes
Excessive Burst Size
Yes
DiffServ feature applied to class maps
Yes
Auto-VoIP
Yes, based on protocols (SIP, H323 and SCCP) or on OUI bytes (default database and user-based OUIs) in the phone source MAC address
iSCSI Flow Acceleration
Yes
Dot1p Marking
Yes
IP DSCP Marking
Yes
QoS - ACL Feature Support
ACL Support (general, includes IP ACLs)
Yes
MAC ACL Support
Yes
IP Rule Match Fields:
Destination IP
Inbound/Outbound
Destination IPv6 IP
Inbound/Outbound
Destination L4 Port
Inbound/Outbound
Every Packet
Inbound/Outbound
IP DSCP
Inbound/Outbound
IP Precedence
Inbound/Outbound
IP TOS
Inbound/Outbound
Protocol
Inbound/Outbound
Source IP (for Mask support see below)
Inbound/Outbound
Source IPv6 IP
Inbound/Outbound
L3 IPv6 Flow Label
Inbound
Source L4 Port
Inbound/Outbound
TCP Flag
Inbound/Outbound
Supports Masking
Inbound/Outbound
MAC Rule Match Fields
COS
Inbound/Outbound
Destination MAC
Inbound/Outbound
Destination MAC Mask
Inbound/Outbound
Ethertype
Inbound/Outbound
Source MAC
Inbound/Outbound
Source MAC Mask
Inbound/Outbound
VLAN ID
Inbound/Outbound
QoS - DiffServ Feature Support
DiffServ Supported
Yes
Class Type
All
Yes
Class Match Criteria
COS
Inbound/Outbound
COS2 (Secondary COS)
Inbound
Destination IP (for Mask support see below)
Inbound/Outbound
Destination IPv6 IP
Inbound/Outbound
Destination L4 Port
Inbound/Outbound
Destination MAC (for Mask support see below)
Inbound/Outbound
Ethertype
Inbound/Outbound
Every Packet
Inbound/Outbound
IP DSCP
Inbound/Outbound
IP Precedence
Inbound/Outbound
IP TOS (for Mask support see below)
Inbound/Outbound
Protocol
Inbound/Outbound
Reference Class
Inbound/Outbound
Source IP (for Mask support see below)
Inbound/Outbound
Source IPv6 IP
Inbound/Outbound
L3 IPv6 Flow Label
Inbound
Source L4 Port
Inbound/Outbound
Source MAC (for Mask support see below)
Inbound/Outbound
VLAN ID (Source VID)
Inbound/Outbound
VLAN ID2 (Secondary VLAN) (Source VID)
Inbound/Outbound
Supports Masking
Inbound/Outbound
Policy
Out Class Unrestricted
Yes
Policy Attributes -- Inbound
Assign Queue
Yes
Drop
Yes
Mark COS
Yes
Mark COS-AS-COS2
Yes
Mark COS2 (Secondary COS)
Yes
Mark IP DSCP
Yes
Mark IP Precedence
Yes
Mirror (to supported interface types only)
Yes
Police Simple
Yes
Police Single-Rate
Yes
Police Two-Rate
Yes
Police Color Aware Mode
Yes
Redirect (to supported interface types only)
Yes
Policy Attributes -- Outbound
Drop
Yes
Mark COS
Yes
Mark IP DSCP
Yes
Mark IP Precedence
Yes
Mirror (to supported interface types only)
Yes
Police Simple
Yes
Police Single-Rate
Yes
Police Two-Rate
Yes
Police Color Aware Mode
Yes
Redirect (to supported interface types only)
Yes
Service Interface
Inbound Slot.Port configurable
Yes
Inbound 'All' Ports configurable
Yes
Outbound Slot.Port configurable
Yes
Outbound 'All' Ports configurable
Yes
Supports LAG interfaces
Yes
Mixed L2/IPv4 match criteria, inbound
Yes
Mixed IPv4/IPv6 match criteria, inbound
Yes
Mixed IPv4/IPv6 match criteria, outbound
Yes
PHB Support
EF
Yes
AF4x
Yes
AF3x
Yes
AF2x
Yes
AF1x
Yes
CS
Yes
Statistics -- Policy Instance
Offered
packets
Discarded
packets
QoS - COS Feature Support
COS Support
Yes
Supports LAG interfaces
Yes
COS Mapping Config
Configurable per-interface
Yes
IP DSCP Mapping
Yes
COS Queue Config
Queue Parms configurable per-interface
Yes
Drop Parms configurable per-interface
Yes
Interface Traffic Shaping (for whole egress interface)
Yes
Minimum Bandwidth
Yes
Weighted Deficit Round Robin (WDRR) Support
Yes
Maximum Queue Weight
127
WRED Support
Yes
Advanced Management
Industry-standard CLI with the following features: – Scripting capability – Command completion – Context-sensitive help Optional user password encryption Multisession Telnet server Auto Image Upgrade
LEDs
Per port
Speed, Link, Activity
Per device (half-width models)
Power, Fan, Stack Master, Stack ID
Per device (full width models)
Power 1, Power 2, Fan, Stack Master, Stack ID
Physical Specifications
Width: 17.32 inches (44 cm); Height: 1U - 1.73 inches (4.4 cm); Depth: 13.58 inches (34.5 cm)
Weight
13.48 lb (6.12 kg)
Power Consumption
161W max
Environmental Specifications
Operating:
Temperature
32° to 122°F (0° to 50°C)
Altitude
10,000 ft (3,000 m) maximum
Storage:
Temperature
– 4° to 158°F (–20° to 70°C)
Humidity
95% maximum relative humidity, non-condensing
Altitude
10,000 ft (3,000 m) maximum
Electromagnetic Emissions and Immunity
Certifications
CE: EN 55032:2012+AC:2013/CISPR 32:2012, EN 61000-3-2:2014, Class A, EN 61000-3-3:2013, EN 55024:2010VCCI : VCCI-CISPR 32:2016, Class ARCM: AS/NZS CISPR 32:2013 Class ACCC: GB4943.1-2011; YD/T993-1998; GB/T9254-2008 (Class A)FCC: 47 CFR FCC Part 15, Class A, ANSI C63.4:2014ISED: ICES-003:2016 Issue 6, Class A, ANSI C63.4:2014BSMI: CNS 13438 Class A
Safety
CB report / certificate IEC 60950-1:2005 (ed.2)+A1:2009+A2:2013UL listed (UL 1950)/cUL IEC 950/EN 60950CE LVD: EN 60950-1: 2006 + A11:2009 + A1:2010 + A12:2011 + A2:2013RCM (AS/NZS) 60950.1:2015CCC (China Compulsory Certificate): GB4943.1-2011; YD/T993-1998; GB/T9254-2008 (Class A)BSMI: CNS 14336-1
Package Content
Power cord(s)RJ45 straight-through wiring serial console cable to DB9Mini-USB console cableRubber caps for the SFP+ socketsRubber footpads for tabletop installationInstallation guideResource CD with a link to the following manuals and software:- Software setup manual- CLI manual- Software administration guide- Hardware installation guide- The driver for use with The Mini-USB console cable
Full width switch with one APS250W power supply unit
Two regular (short) brackets and screws for two-post rack mount (for front posts)
Warranty and Support
Limited Lifetime ProSAFE Hardware Warranty** Included, limited lifetime
90 days of Technical Support via phone and email* Included, 90 days after purchase
Lifetime Technical Support through online chat* Included, lifetime
Lifetime Next Business Day hardware replacement* Included, lifetime
Ordering Information
Manufacturer SKU
GSM4352PB-100NES
System Building
Switch